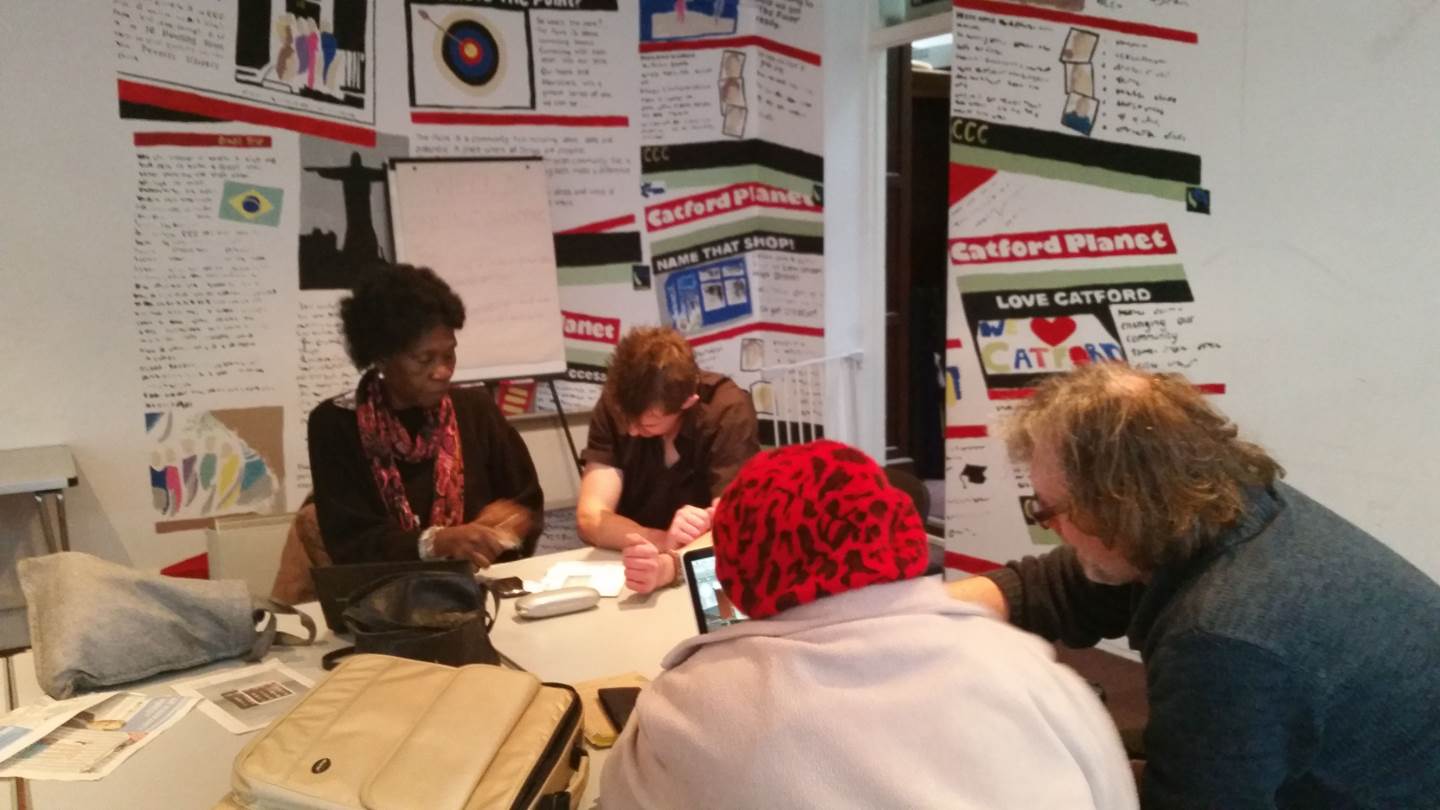 We started as a volunteer project
Catbytes is a Community Interest Company based in, and serving the borough of Lewisham. We grew out of a volunteer project which supported older people to develop basic digital skills. This project was called the Techy Tea club, and started in 2014 in the Point in Rushey Green. Catbytes was formed as a company in 2016.
We bring basic IT skills to the community
Our purpose is to support the local community with computer and internet related issues. Many people find the world of modern technology bewildering. We build a bridge between them and the digital world. We make people more skilled at, and comfortable with, using smart phones, tablets, computers and the internet
Digital buddying
Catbytes has run various projects designed to engage people with computers and the internet. We have volunteers called "buddies", who sit with people and support them in learning what they are interested in finding out about. Our two main activities are:
Digital drop-ins

- social environments where people can learn more about how to use their devices.

Book A Buddy

- Booked sessions of one on one support with using devices, requested by referring organisations on behalf of clients. These sessions are usually run in the homes of the people getting the support, and are only available to people who are unable to leave home.
Device loaning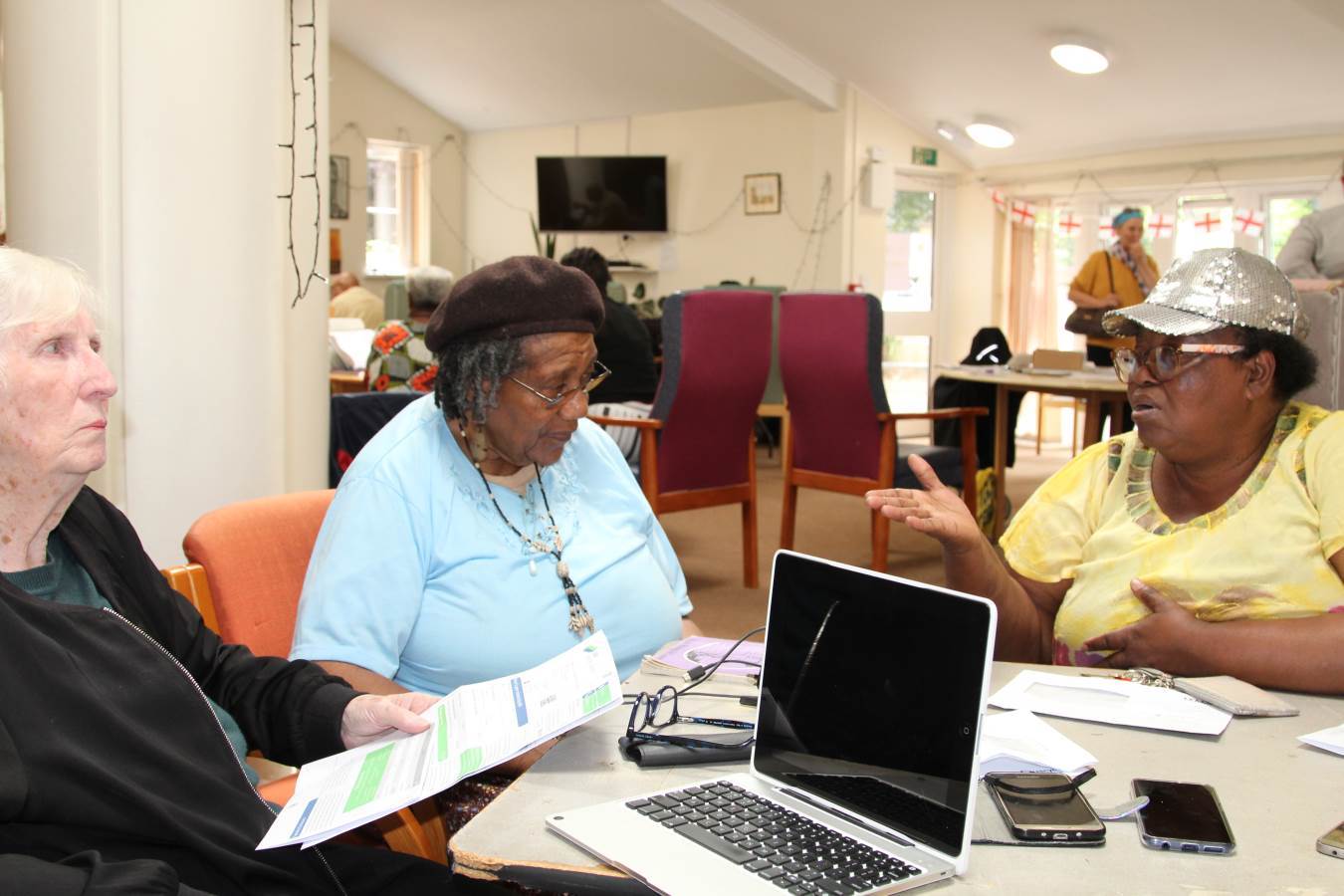 Being alienated from the world of technology isn't just a matter of lacking skills. It can also be a result of not having the resources to afford equipment. There is very little public support for people who want a device to work with. But being online and having a device to work with is becoming essential for survival today.
Catbytes collects donations of equipment from the public, fixes them, and distributes them to people in need. They are lent out to people who are isolated or families with children that need them for homework
We take referrals
Our drop in clubs are open to anyone. However, our Book a Buddy requests and device requests are submitted by referrers who we have approved. Our current list of referrers includes SLAM, SELCE, Age UK, Lewisham Pensioners Forum, Lewisham Homes, The Diamond Club, Community Connections, OneHealth Lewisham, Modality Lewisham, Phoenix Community Housing, Grinling Gibbons School, Turnham Academy, Lucas Vale School, Lewisham Community Wellbeing, The Lewisham Falls Service, The Telegraph Hill Centre, The Lewisham Visual Impairment Team, The Lewisham Employment Support Service and Hatcham House. If you would like to become a referrer, please email info@catbytes.community.
We also support digital exclusion in local community organisations
It isn't just individuals who find themselves excluded from the digital sphere. There is a deficit of skills in local community organisations. Many small organisations lack the important skills needed to manage their business. These are skills which would be commonplace in modern commercial companies. Catbytes helps organisations with problems such as:
Setting up up a domain name,
building Websites
Hosting websites
Setting up and managing email
Setting up or troubleshooting internet/wifi
Setting up ICT suites
Helping clients and members communicate on Zoom
Supporting organisations getting cheap software, especially if they have charitable status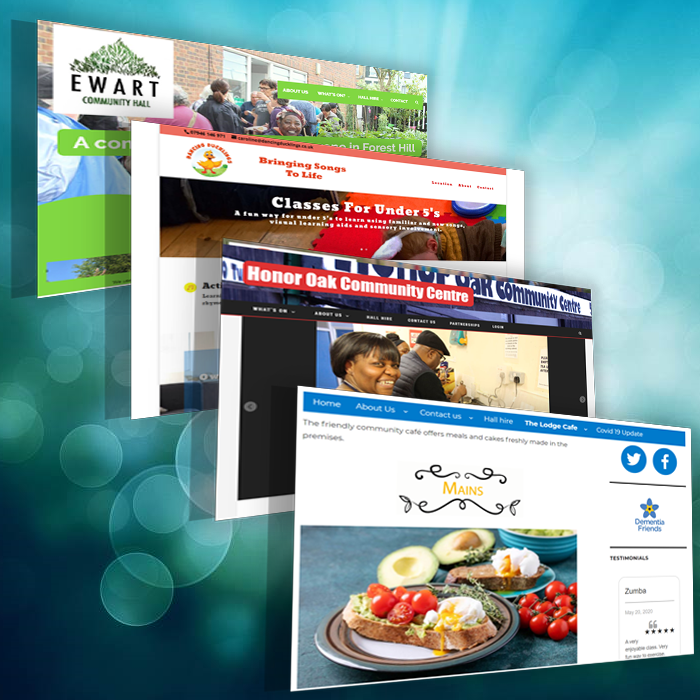 Among the organisations we have helped are 2000 Community Action Centre, Stanstead Lodge, The Lewisham Irish Community Centre, Lewisham Local, The Ackroyd Centre, the Honor Oak Community Centre, Beyond the Bank, Ewart Community Hall, the Lewisham Pensioners' Forum, The DIamond Club, The Lewisham Community Falls Service, Agents of Change, the Lewisham Wellbeing Map and Lewisham Homes. The websites we have created can be seen at https://catbytes.community/websites/all
Recycling
We have a strong relationship with the Restart Project, a nationwide volunteer organisation with expertise in fixing and recycling electrical equipment, including electronics. They have fixed many of the laptops that have been donated, enabling us to distribute more to our clients. Through them, Catbytes builds a bridge between the voluntary and government sectors in Lewisham and the techno-altruist community. This objective also brings together the goals of benefiting the local community and recycling. This is a "win-win"!
All of the donated equipment that we can't distribute is collected by ToRecycle, who have a 95% no-landfill policy. They sell most of what they take, as there is usually someone out there who wants what you have, although sometimes it takes patience to find them. So even if we can't use the donations, anyone donating their old equipment is maximising the chance that it will stay in use.
Opportunities
There is a variety of ways you can volunteer with Catbytes. Please check out our opportunities page for more information.