Hi! Welcome, to the Award Winning Catbytes!

Wait a minute....did I just say "Award winning"?!

Well that's right, we won an award!

I just somehow let that cat out of the bag ;)
Green Man Digital Drop-in
---
The Green Man hub is the headquarters of Phoenix Community Housing. It is situated opposite the Homebase in Bellingham. It is a modern and well lit community hub with facilities for supporting Phoenix tenants with a wide range of housing and employment needs. However, the digital drop in is open to everyone, not just Phoenix tenants. p
There is also a cafe on site. Volunteers can eat there for free after the session.
Drop-in Time
Every Wednesday from 10:00 to 12:00
Venue
Address
The Green Man
London
SE6 2RP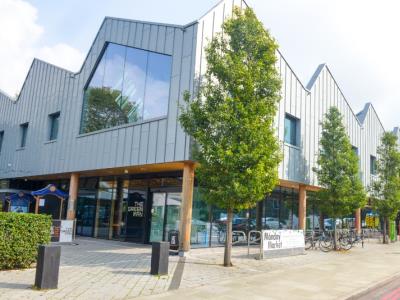 Extra Information
Facilities
Digital drop in
Free Wifi
Support available
Help filling forms
Help using smartphones
Organiser
Phone Number: 0800 0285 700
Email: nfo@phoenixch.org.uk